Everyone who watched a bit of football (and probably some who didn't) during the 2013-14 season probably heard about the "mistaken identity" debacle. During a 6-0 routing by Chelsea, Arsenal midfielder Alex Oxlaide-Chamberlain diverted a shot on goal past the post using his hand, an immediate red card offence. Sure enough, the presiding referee Andre Marriner did brandish the red card, but instead showed it to Kieran Gibbs, a rather baffled Arsenal defender. As you would expect, Gibbs protested the decision (Oxlaide-Chamberlain did also appear to tell Marriner that he had made a mistake), but to no avail, and Gibbs was forced to leave the field. Whilst Marriner apologised post-blunder and obviously did not make the decision maliciously, it does highlight the glaring inadequacies in officiating standards intrinsic to arguably the world's most lucrative league. Clive Thomas, a former World Cup referee, made the point in 2012 that people have lost faith in referees, and said that:
"Referees today are concerned, it seems, far more about what the assessors think of them, and are not thinking how to referee a game".
Frankly, I find it hard to disagree with him (especially given his own refereeing pedigree), but it is nevertheless worth investigating why this drop in quality seems to be more apparent now than ever.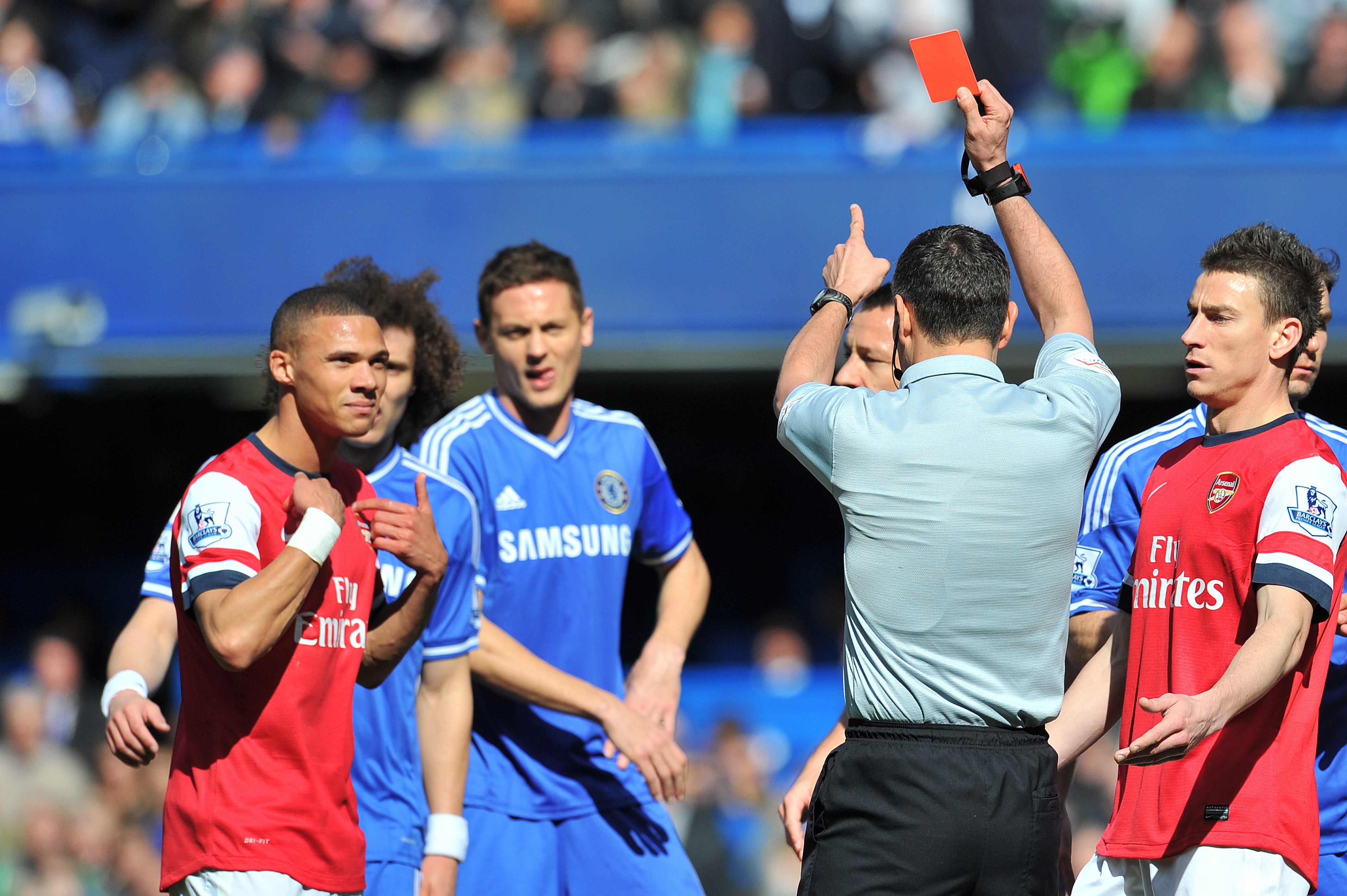 Refereeing has not always been a contentious topic. There may even have been times where referees were respected and allowed to perform their duties without hostility being the default response. Pierluigi Collina embodied this mentality: the first (and most likely last) referee to have appeared on the cover of a football video game, Collina was an uncompromising and principled official, who is now widely considered to be the best referee of all time. His distinctive appearance (due to alopecia) combined with his wide-eyed stares made him an intimidating proposition. Players did not speak to Collina – Collina spoke to the players. His unwillingness to accept talking back and arguing garnered him worldwide respect, a quality completely lost on referees of today. There are more than a few videos of him going toe-to-toe with abrasive players, and Collina was never on the losing side. When asked if he had ever felt intimidated giving a decision for a goal or a red card, his answer was simple:
"No".

Pierluigi Collina appeared on not one, but two editions of Pro Evolution Soccer (were they struggling for cover stars?)
It is not so straightforward finding a referee with a backbone these days. Particularly in the Premier League, it feels like there are officiating blunders on a consistent basis, and the regular managerial/player outbursts during post-match interviews suggest this is a sentiment held by footballers and spectators alike. Admittedly, we are talking about the general public here (we love a gripe don't we?), but the regularity of these mistakes makes them feel like more than just mistakes. Only a couple of weeks ago, the Premier League restart saw immediate controversy around Sheffield United having a goal denied versus Aston Villa; Hawk-Eye's seven cameras were all blocked during the event (hence no goal being given by referee Michael Oliver), but the baffling lack of intervention from VAR is what really caused confusion. Obviously, blame cannot be put on Oliver as such, but should be directed at those who were in the position to implement VAR not doing their jobs. Over a minute passed from when the "goal" was scored and the match restarted, and yet nobody came to Michael Oliver's rescue. If you want another example, look no further than Charlie Austin's impassioned rant after a Southampton 1-1 draw with Watford, citing a pivotal game decision as a "joke" and insisting that referees need help.
The introduction of technology has been a long time coming in the Premier League: cricket and rugby have had it for years, hockey and tennis have review systems, and yet the world's most popular sport was strangely tech-free. Some purist football fans lament the introduction of VAR, but these same people would fall silent had technology helped their team secure a title or avoid relegation. The problem, I believe, is deeper than just a matter of missing decisions or incorrect calls. There appears to be a systemic and fundamental issue with how referees conduct themselves in football, but can you blame them? They take an ungodly amount of abuse (often in multiple languages from both teams), they receive death threats from fans, and there are probably internal pressures from corrupt bodies like FIFA to avoid making contentious decisions. Collina's resilience when refereeing in Italy resulted in him being blacklisted by Juventus' General Manager in the Calciopoli (the Italian football scandal of 2006 involving favourable referee selection), so I would not be shocked if similar threats have been made to today's officials.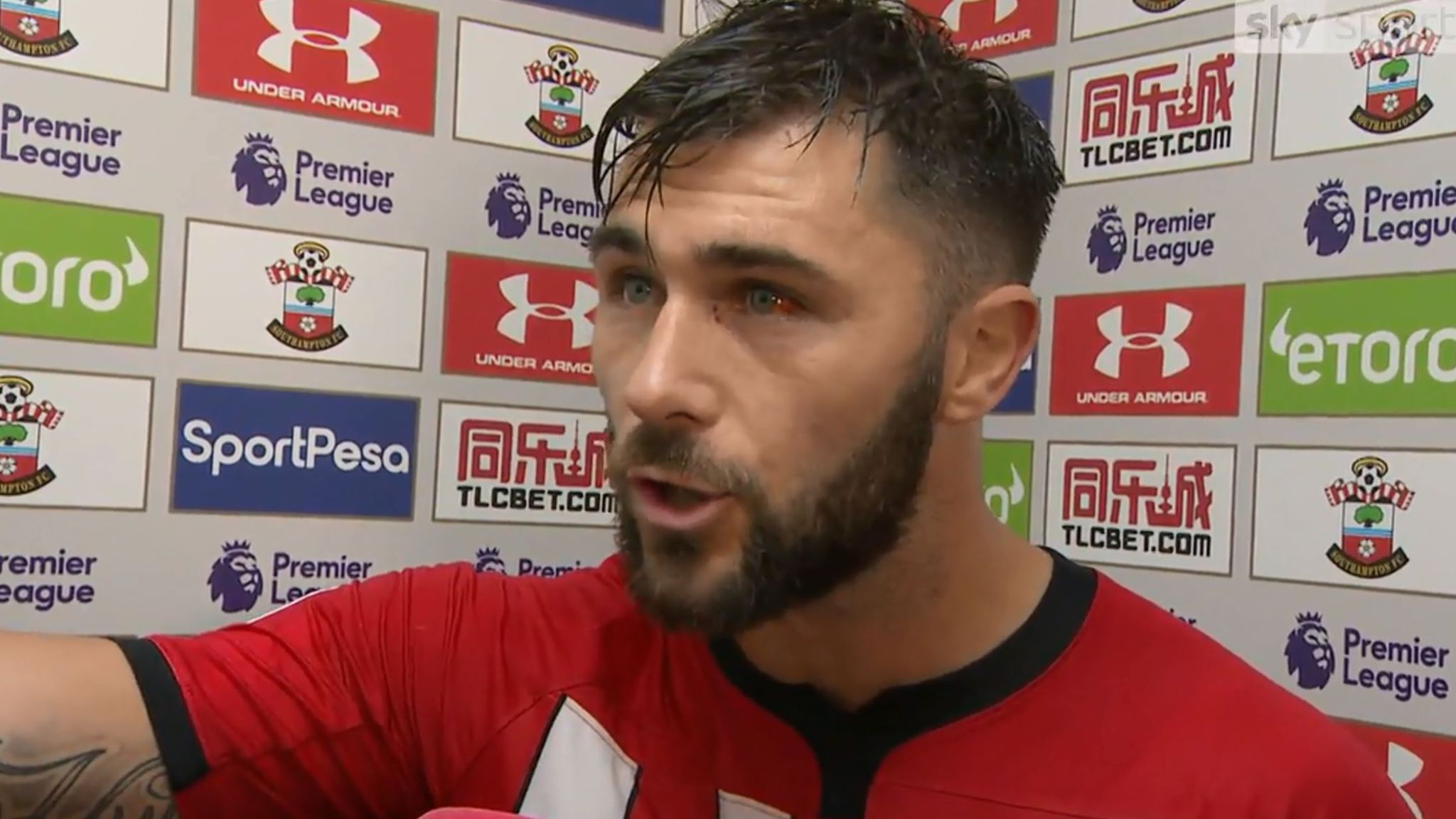 You wonder when there will be a bridge in technology (such as mic'd up referees to aid decision processes) to take virtually all the human error out of football officiating, but ultimately it is no longer a question of helping referees, but them taking a greater degree of responsibility. Say, for example, one referee takes the stance that any blatant time-wasting during a game will result in an immediate red card. Suddenly, players realise that the risk is not worth the reward, and this underhand tactic is made obsolete. The game improves, players' respect for the referee increases, and that official has set a precedent to their colleagues. This does, however, require somebody to take the initiative and be the pioneer – no easy feat, given the weight placed on a referee. Until somebody does, football will continue to be plagued with faults, and the referee will always bear the brunt of any abuse.